premium services
Specialization
Providing services to Oil & Gas companies, Medical, Telecommunication, Educational, Agricultural Environmental Corporations and Ministries and Diplomatic clients.
Global Solutions
Diversity
AGTC's contacts with various local and international companies and corporations' give it a sound base for operating in the State of Qatar and abroad.
20 Years of Experience
since 1996
AGTC is operating in Doha – Qatar, the Arabian Gulf since 1996. The Group has diversified into a spectrum of industrial activities.
What
we offer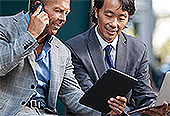 Strategic collaborations and joint ventures.
By linking high-growth firms with global investors and alliance partners, AGTC captures assignments with innovative solutions to maximize returns and have distinctive capabilities to capitalize on opportunities worldwide.
Contact us now for quotes .
It is easy to reach us through various ways of contact. Our team will be glad to serve your needs in a highly professional manner. Your satisfaction is always guaranteed !
Reach us